Badge Numbers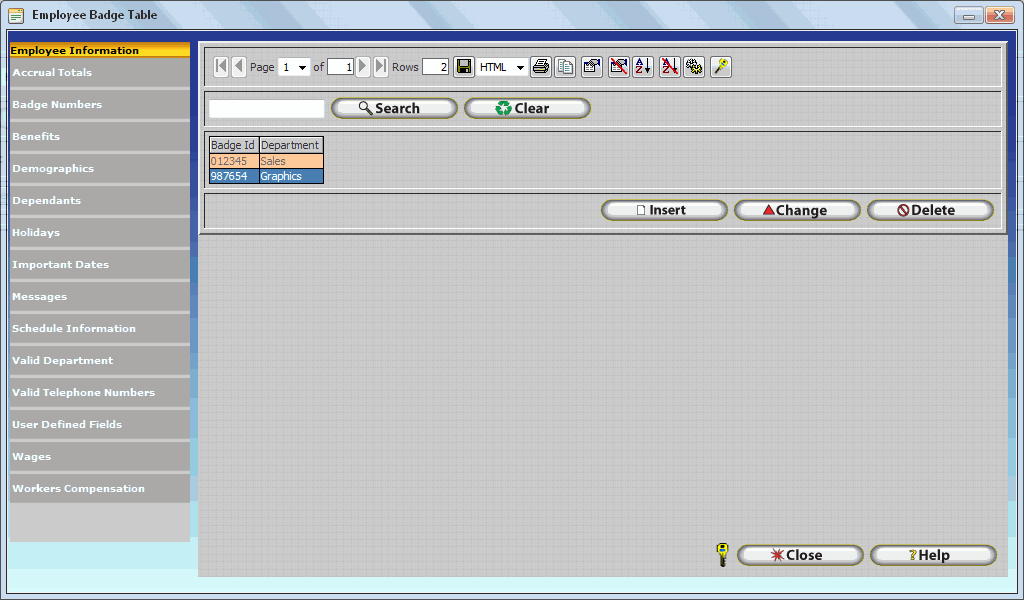 If your company is using badges in conjunction with a Zephyr clock you have the option of assigning additional badges to an employee for separate departments. This allows employees to simply swipe the badge for the department they wish to work in instead of switching departments with the Employee Module or Zephyr Clock function. It should be noted that this tab will not be displayed if the Software License has a badge reader count of zero (0).
Click Insert

Enter the badge number that will be used to swipe in and out for the new department.

Select the department that will be associated with the above badge.

Click OK to save the entry.