Valid Telephone Numbers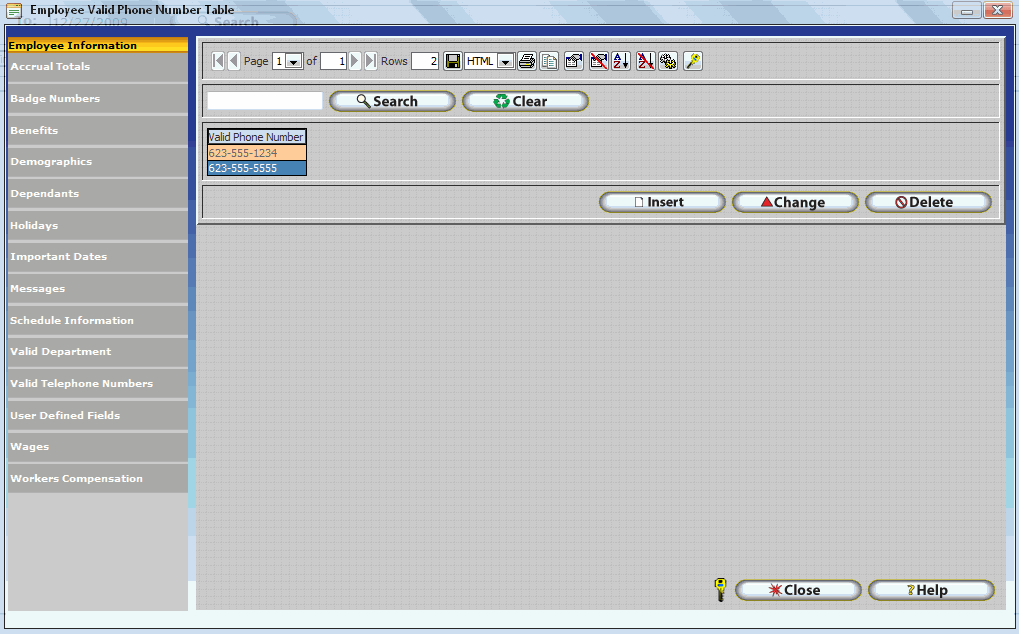 In the Valid Telephone Numbers section of the employee update form you can input telephone numbers that the employee can call from to clock in or out using the InfiniTime Telephone Punch,  If you do not have the InfiniTime Telephone Punch Module you will not see this section on the employee update form.
The Telephone punch system will use caller Id to see if the employee is calling from a valid telephone number, if that number is not in the list then the system will not allow the employee to clock in or out.
To insert a valid telephone number click on insert and type in the telephone number the employee can use to call in, you can input several telephone numbers here.