Initial Electronic Software Activation
The InfiniTime Software must be activated prior to inserting employees or using Time and Attendance Readers with the InfiniTime software. Prior to activation, the InfiniTime Software remains in Demo Mode which permits a maximum of five employees and does not permit Time and Attendance Readers to be added to the software. Outside of these limitations, Demo mode will permit full use of the InfiniTime 7.0 product for 30 days, after which the product will cease to function. Follow the steps below to perform the Initial Software Activation.
Initial Software License Activation Procedure - Electronic Activation
Login to the Manager Module as an employee assigned to the Administrator Security Role.

Click on Help - About InfiniTime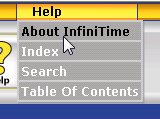 Click on Tech Info

Click on Activation

Complete the Required Fields on the Activate / License Update Form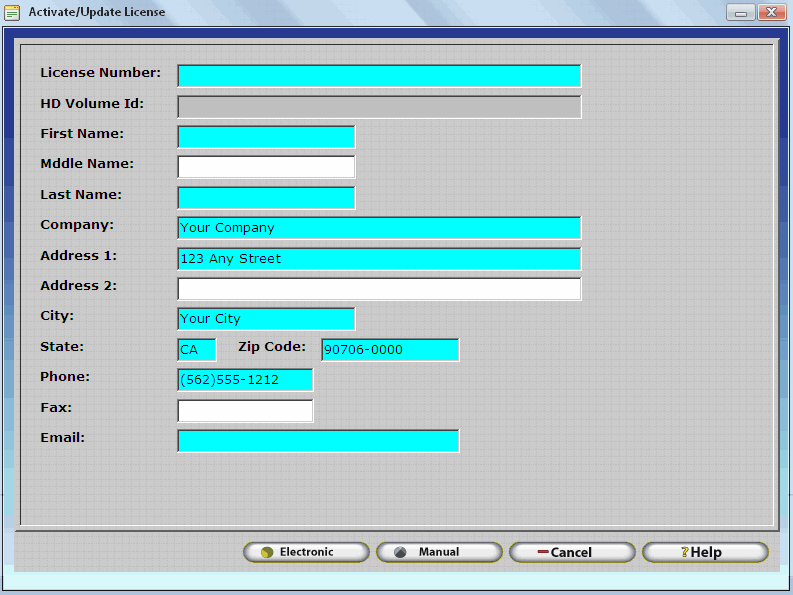 Click Electronic to connect to the InfiniTime Software Licensing Server via the Internet. InfiniTime will perform the following actions during the electronic software activation:
Customer contact information, as entered on the Activate / Update License form, will be updated in the InfiniTime Software License Server Database to ensure customer contact information is up to date.
A confirmation message will be displayed once the activation process is complete.