Messaging within the Manager Module
To access the Messaging Table:
Login to the Manager Module.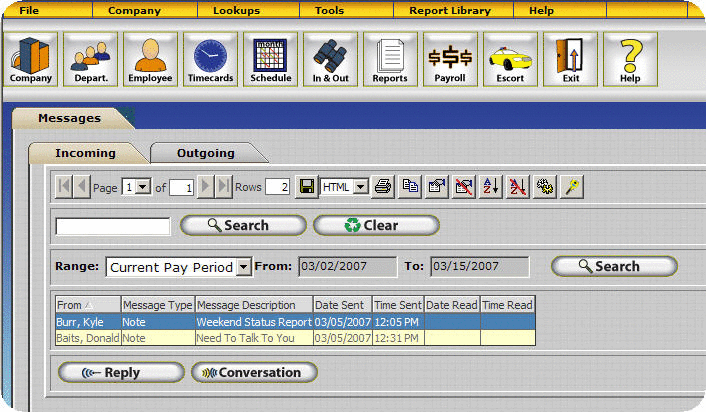 The messages tab is displayed in the immediate background.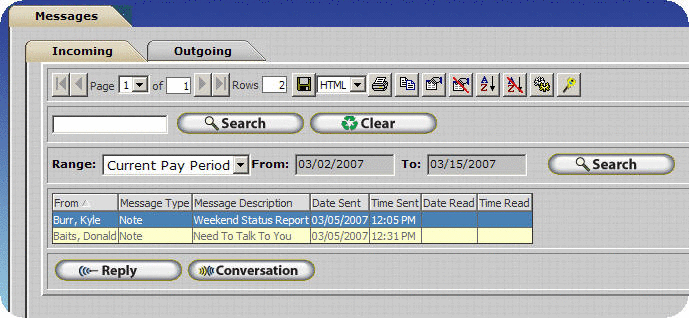 Messages sent to the employee within the specified date range are displayed on the Incoming tab.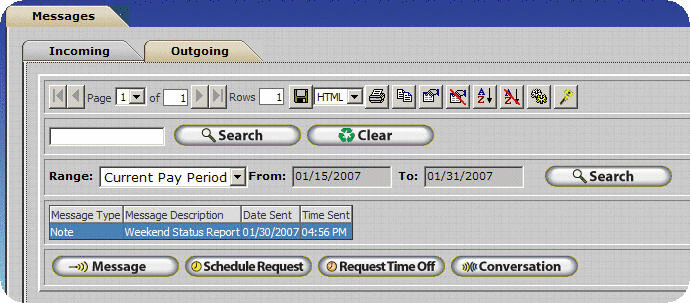 A history of messages sent by the employee within the date range specified is displayed on the Outgoing tab.